Purchase, Sell & Markup made easy.
Automate trade, minimize cost and maximize profits
Purchase,
Sell & Markup made easy.
Digitize your sourcing and maximise your savings
Procurement as a service platform for traders, resellers
and procurement service providers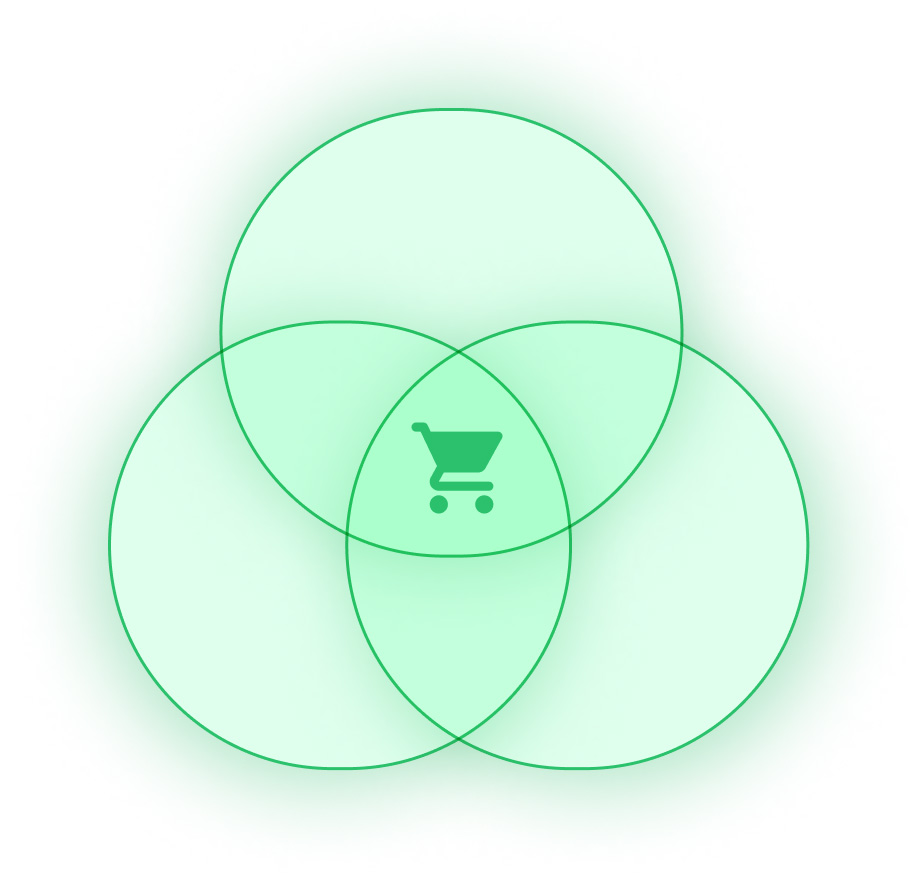 Group Purchase organization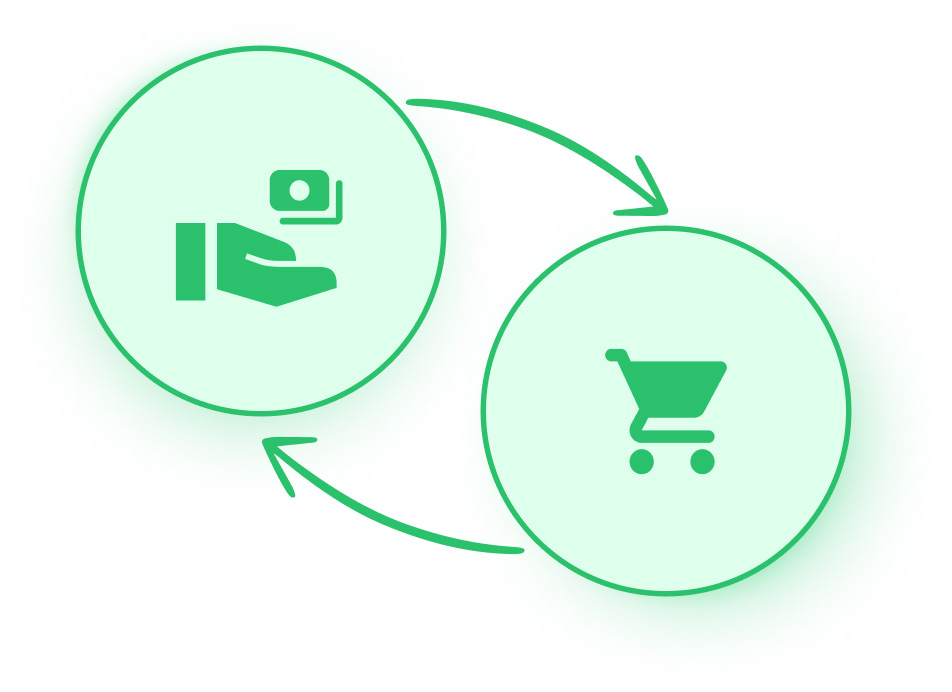 Distributors and Resellers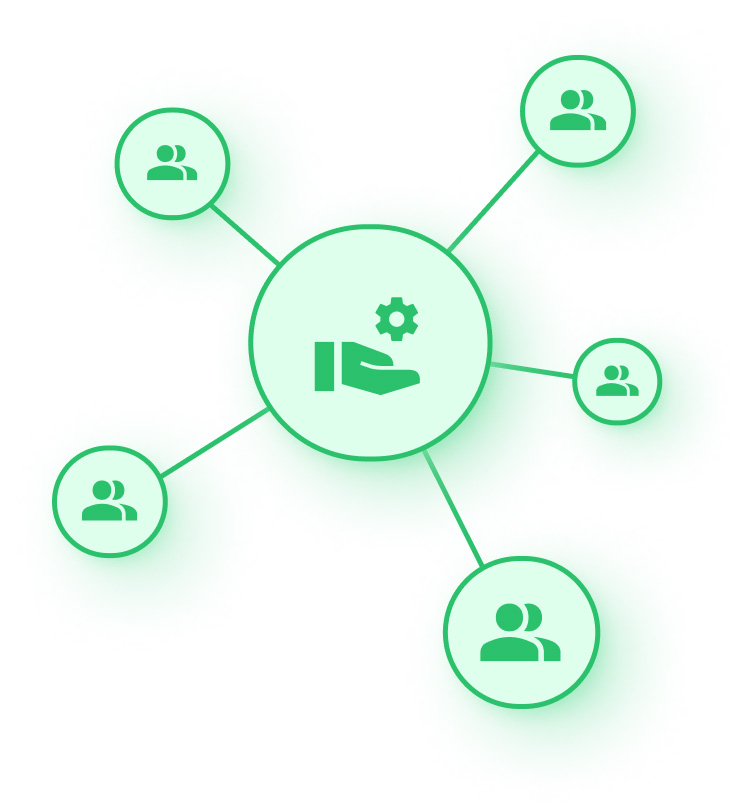 Procurement as a shared service
Reseller Platform Features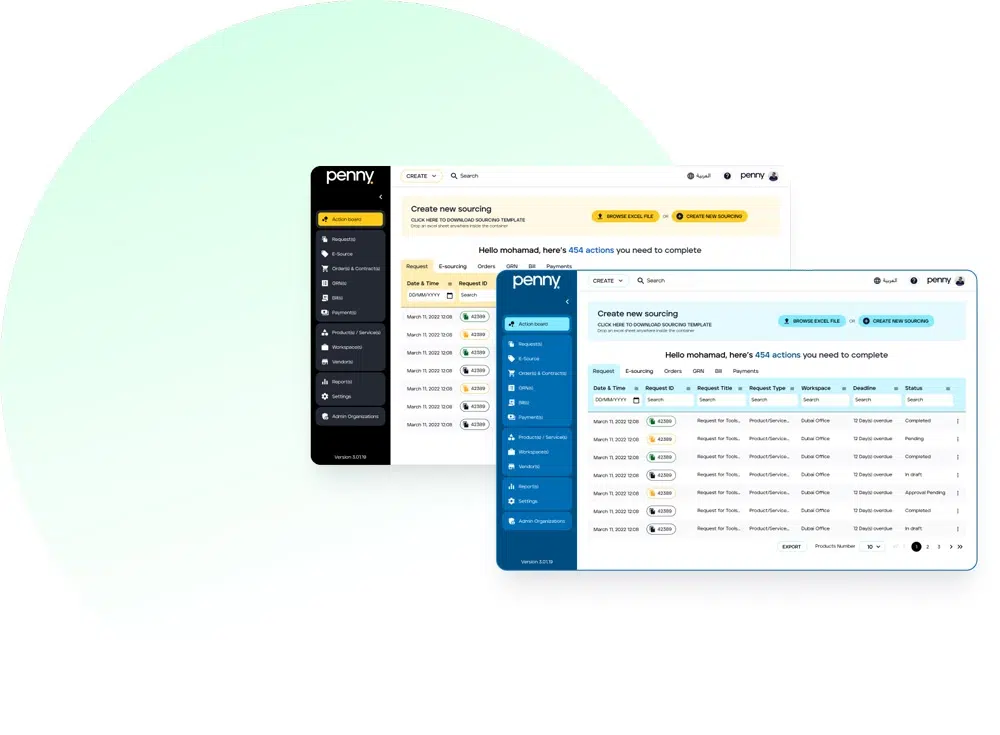 Customise the branding to match your organization's identity.
Tailored emails containing your logo and colour scheme.
Use your domain
Centralized system or portal for your client's information.
Access control for your client's usage.
Track client's interactions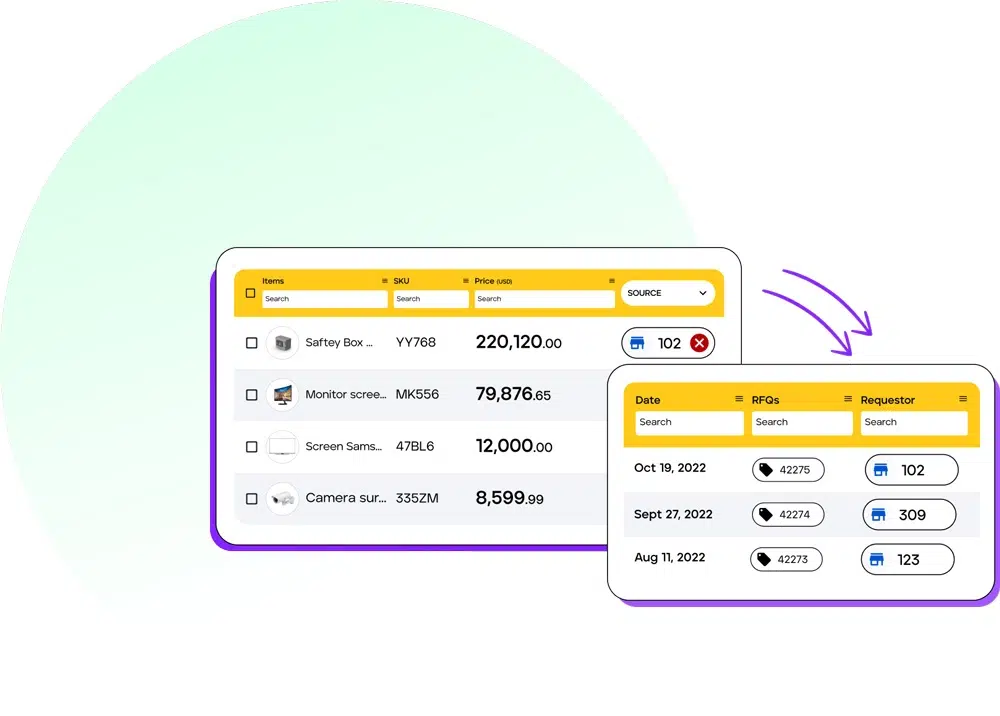 Invite vendors to register.
Authorize and control vendors.
Track vendors interactions.
Bulk operations for vendors.
Set up your products/ services
Organize by categories and catalogs.
Add Technical specifications, taxes and prices.
Control Catalog users and clients.
Bulk Import & Export.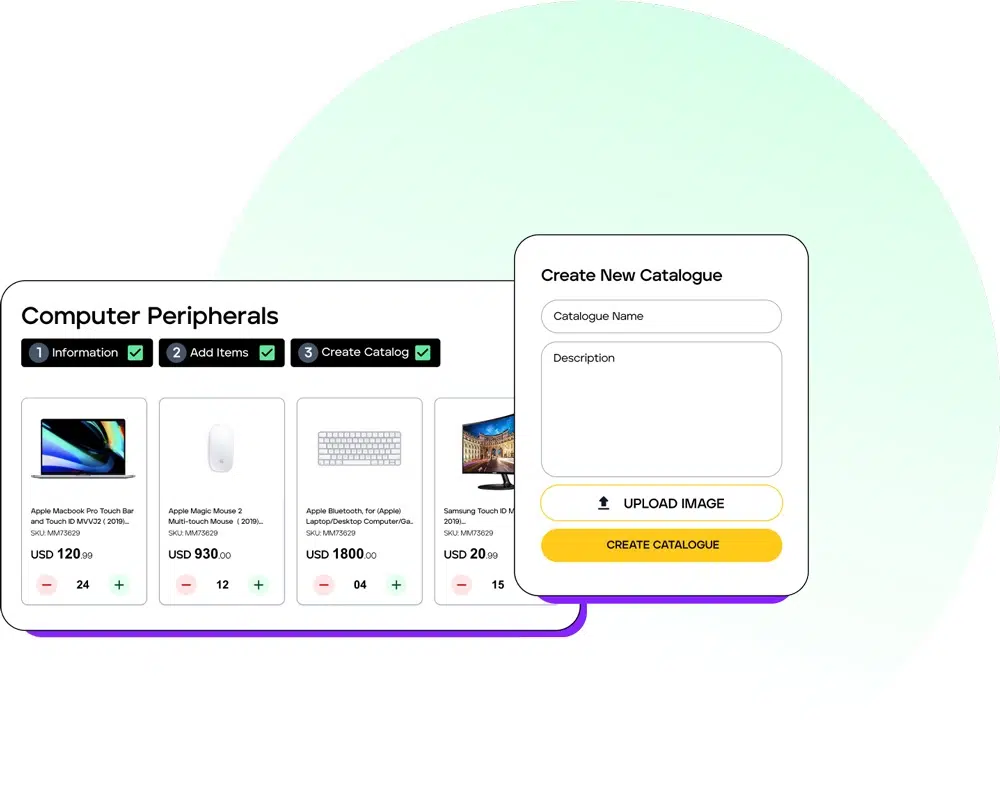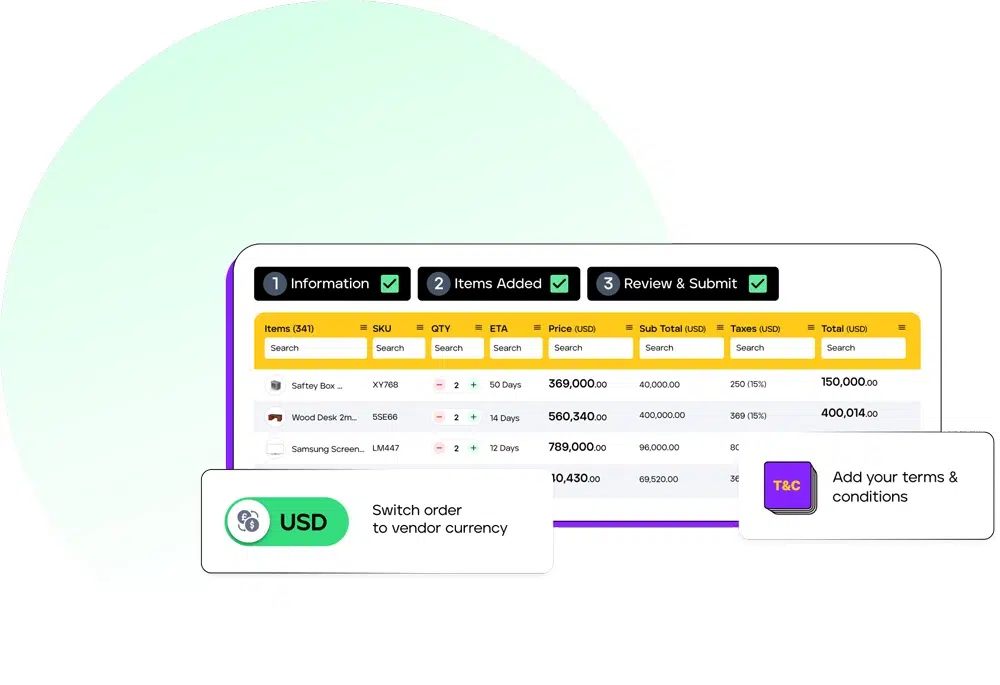 Receive and Issue Purchase Orders
Review Orders.
Communicate with your vendors and clients.
Order timelines.
Manage Prices by Catalogs or Clients
Upload bulk items by drag and drop
Prioritise your purchase request
Generate request report
Add items manually
Add items from public catalog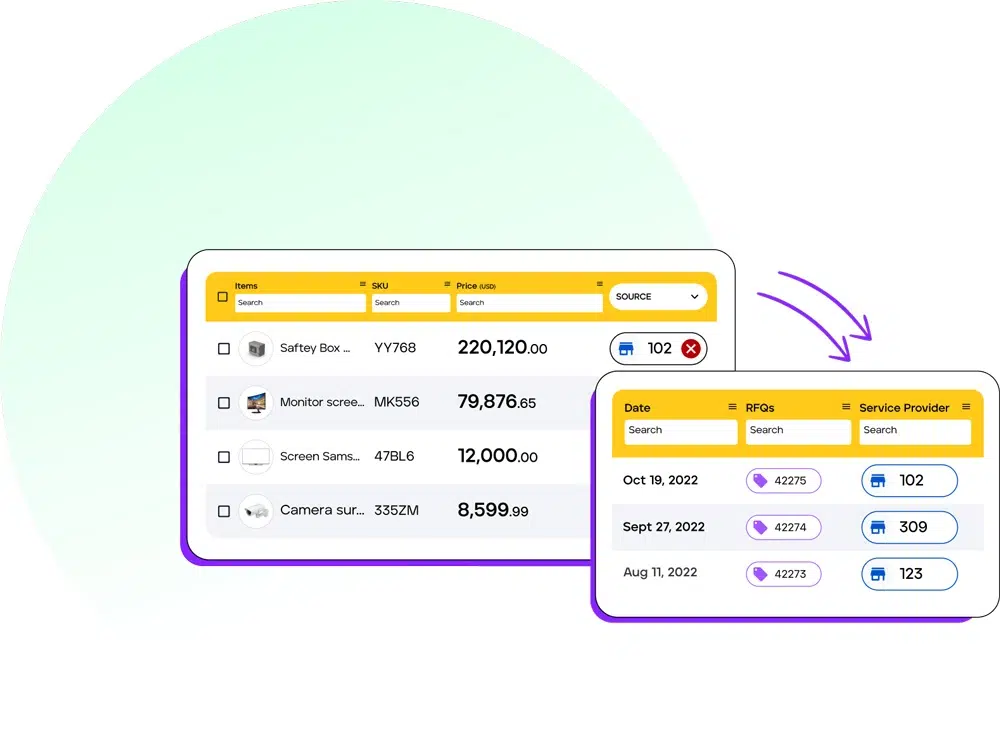 Source from multiple vendors.
 Control RFQ parameters.
 Answer RFQ enquires.
 Negotiate and compare offers.
Manage Markups and Commissions
Set mark-ups as fixed or percentages.
Specify marks-up by client, category or catalog.
Prioritize your markups.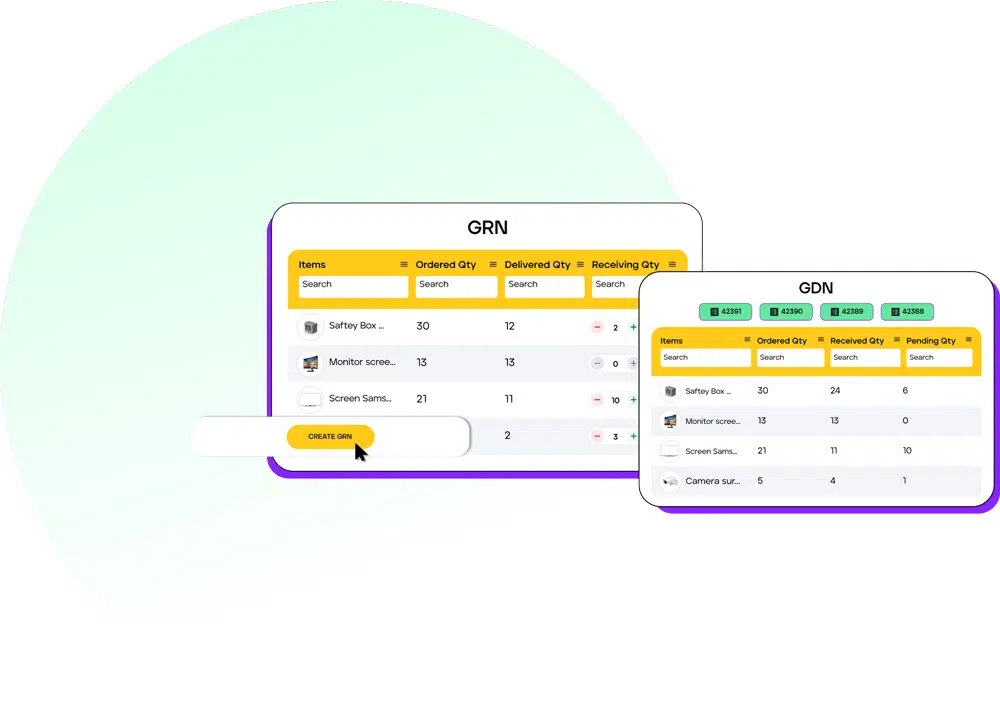 Manage Received Note and Delivery Notes
Ship your products partially or at once
Print out your delivery notes.
Add set up instructions.
View your order's timeline.
Receive Bills and Generate Invoices
Send your Bills & invoices.
Upload and attach documents.
Quickly identify pending Bills & invoices.
Revise and communicate with clients.
Validate your invoices through ZATKA
confirmed as optional offering.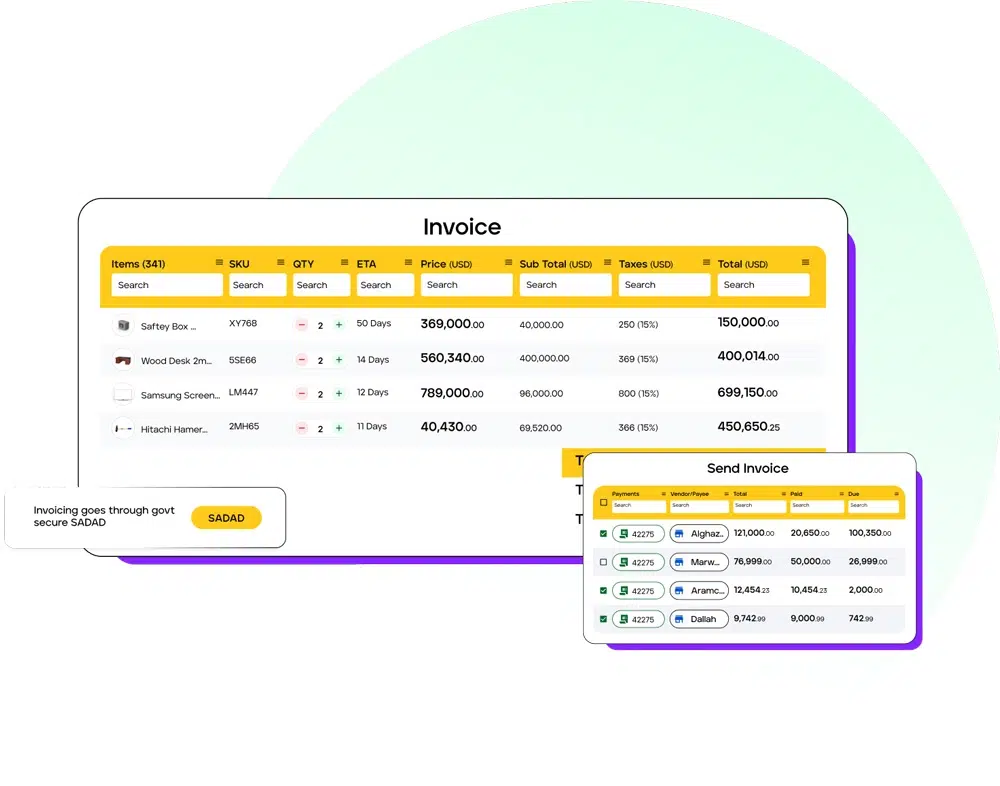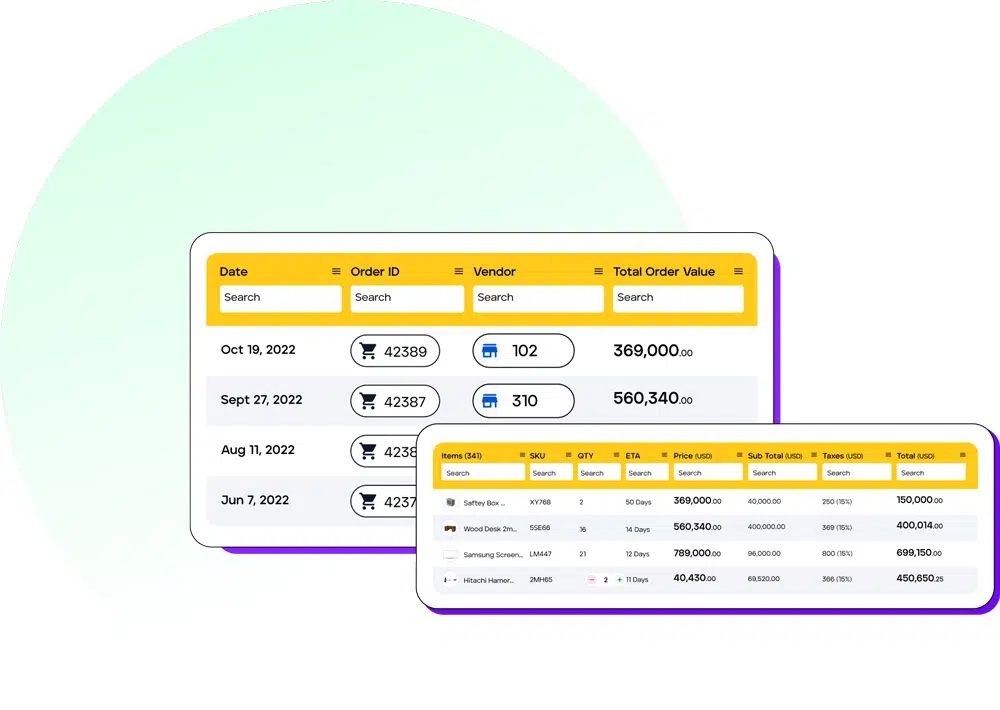 Receive and Issue Purchase Orders
 Issue vendor orders and accept client orders.
Track orders made by clients.
Send POs in your vendors currency.
Add terms & conditions.
Track order expenditure based on budget.
Track payments to vendors and
sent by clients.
Identify pending payments
Verify transactions.
Generate financial summaries.
Need more clarity
on features?

We help you unlock
better Sourcing and Spend Management

Amen Reghimi
| Date: August 30, 2023

Hyperautomation: Turbocharging Procurement for the Modern Age
Amen Reghimi
| DateAugust 30, 2023

Practices to Turn Cost Center into a Profit Center
Abdulmajeed Marzouq
| DateJuly 25, 2023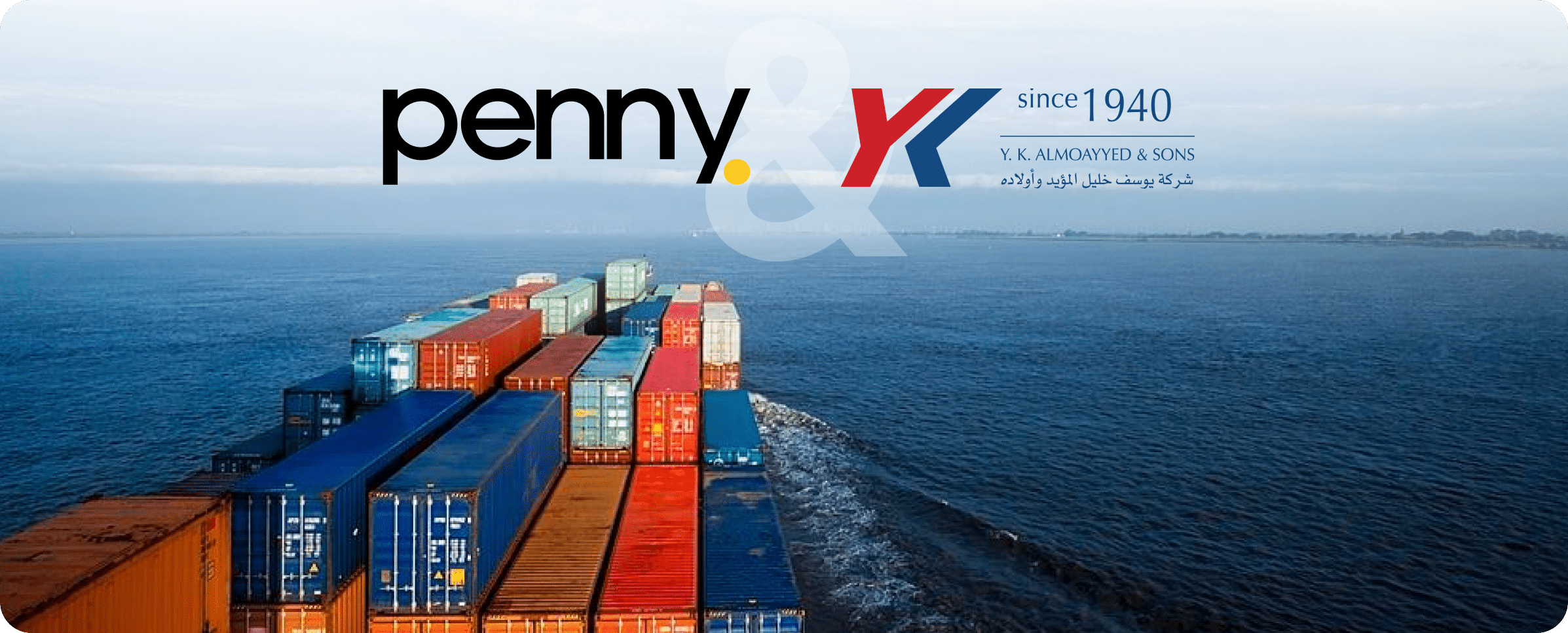 Saving Big in The Freight Business with Digital Procurement.
Iyad Aldalooj
| DateFebruary 21, 2023

Source to Pay
Purchase Requisition (PR)
Approval workflow
Sourcing (RFQ, RFP, RFI)
Purchase Order (PO)

Supplier store
Private Label
Catalog Management
Client Management
Receive RFQs from clients and manage Offers