What is penny source-to-pay?
penny source to pay software is for Sourcing,
Purchasing and Vendor Management
Source to pay,
& everything in between.
Who can
use penny source to pay software?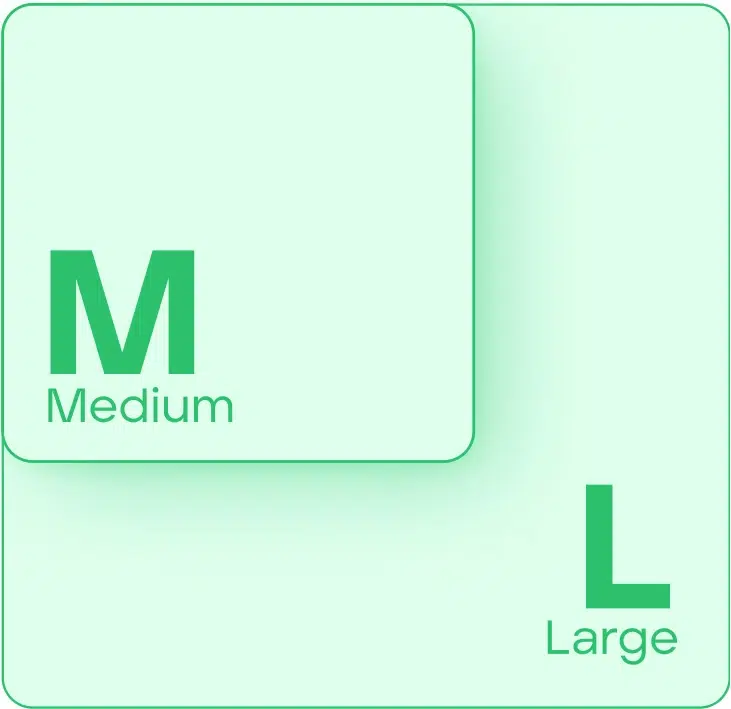 Medium & large organisations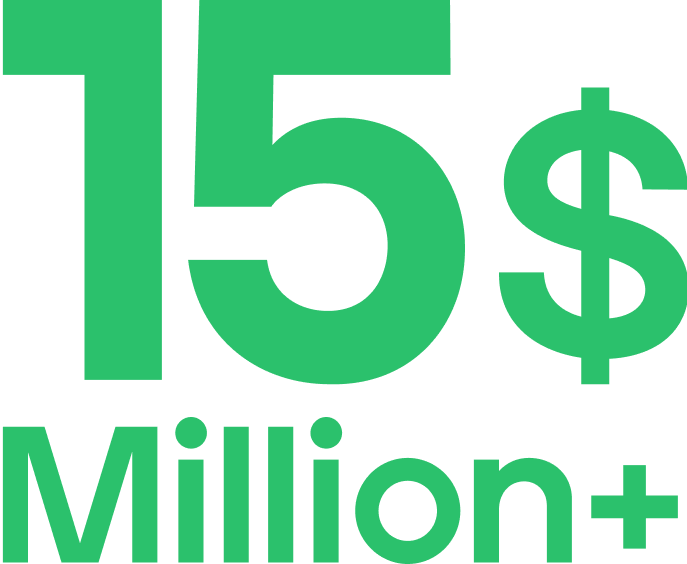 Necessary features for
easy, efficient &
seamless sourcing
penny source to pay software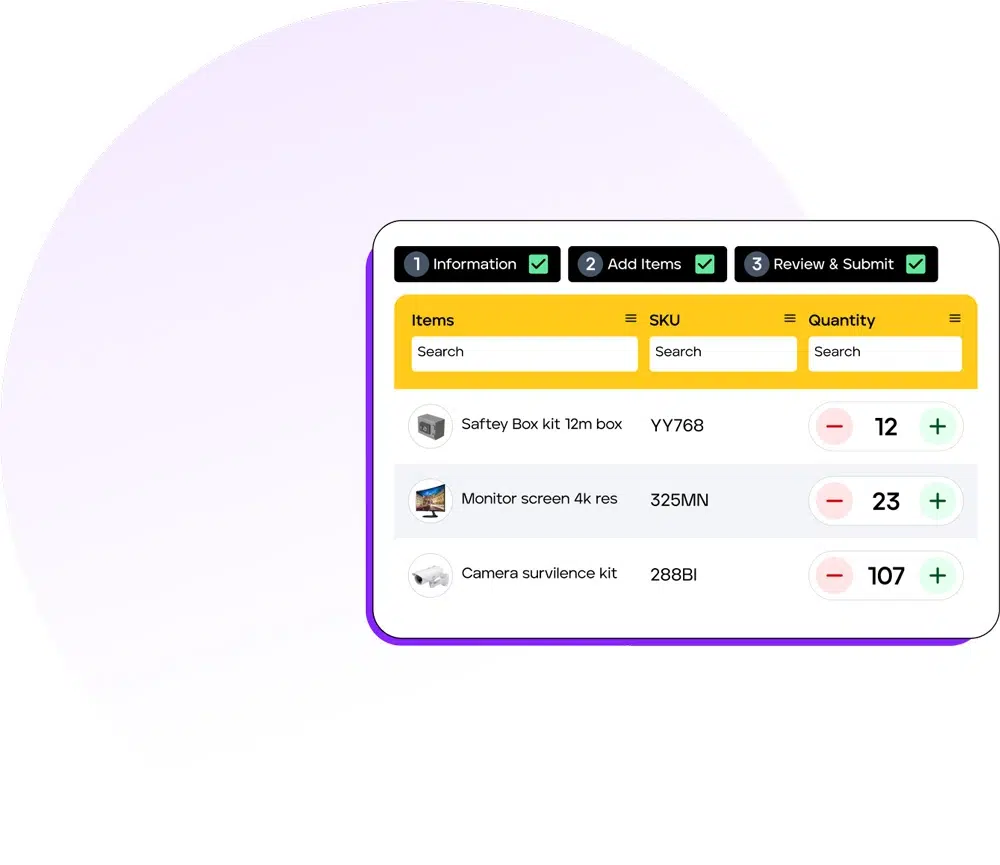 Purchase Requisition (PR)
Upload bulk items by drag and drop
Prioritise your purchase request
Generate request report
Add items manually
Add items from public catalog
Customisable workflow
Add remarks to your approval & rejection
Return and close request configuration
Different workflows for different workspaces
Add multiple levels of approvers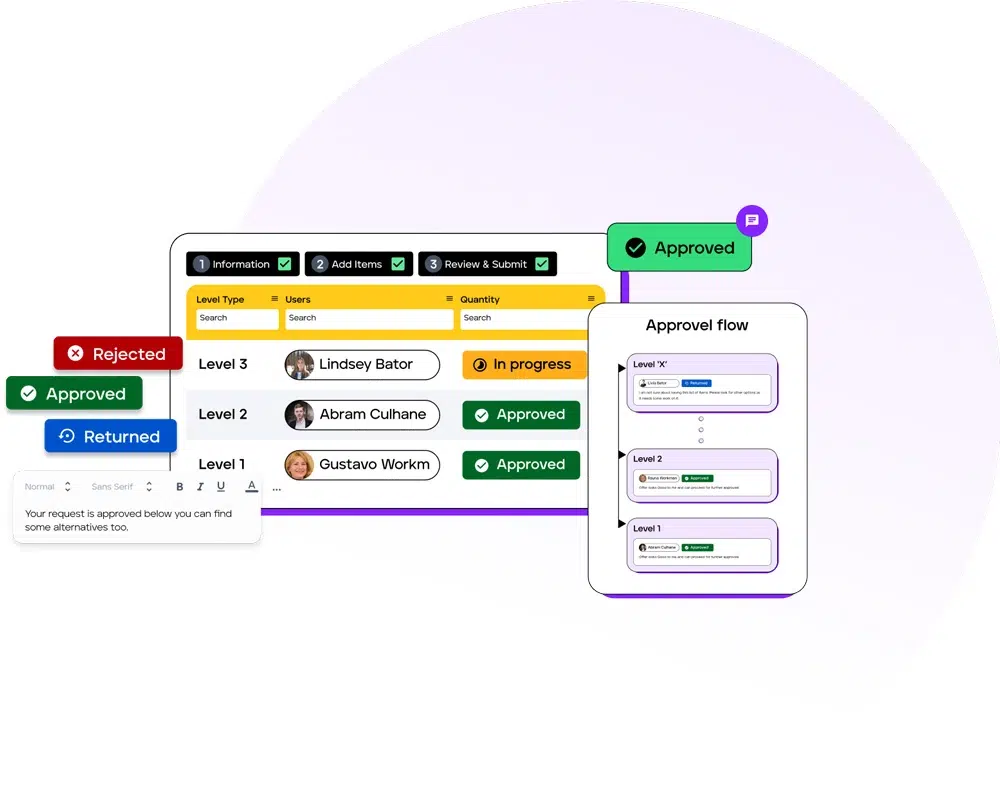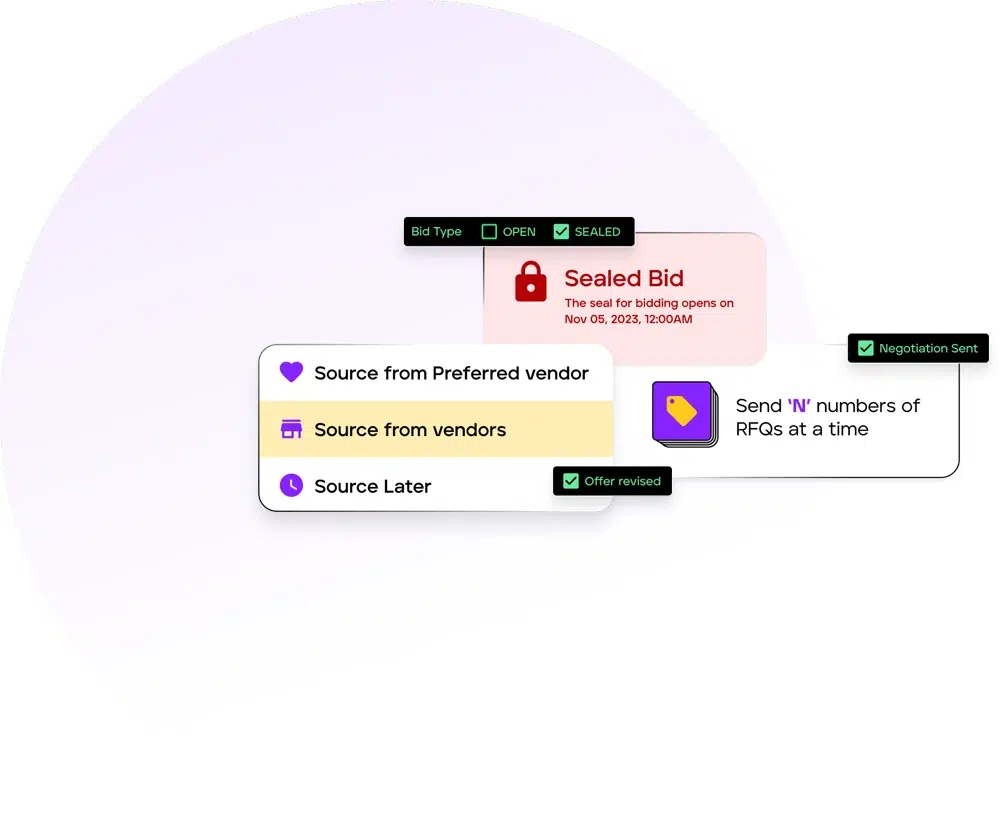 Send rfx to multiple vendors in a click
Automatically gather organise, compare and analyse quotation/proposals
Find the best offer in value-basket
Get saving summary
Assign review committee
Send PO in vendor currency
Add your terms and conditions
Create contract from approved offers
Order from your contract
Add an expense account for budgets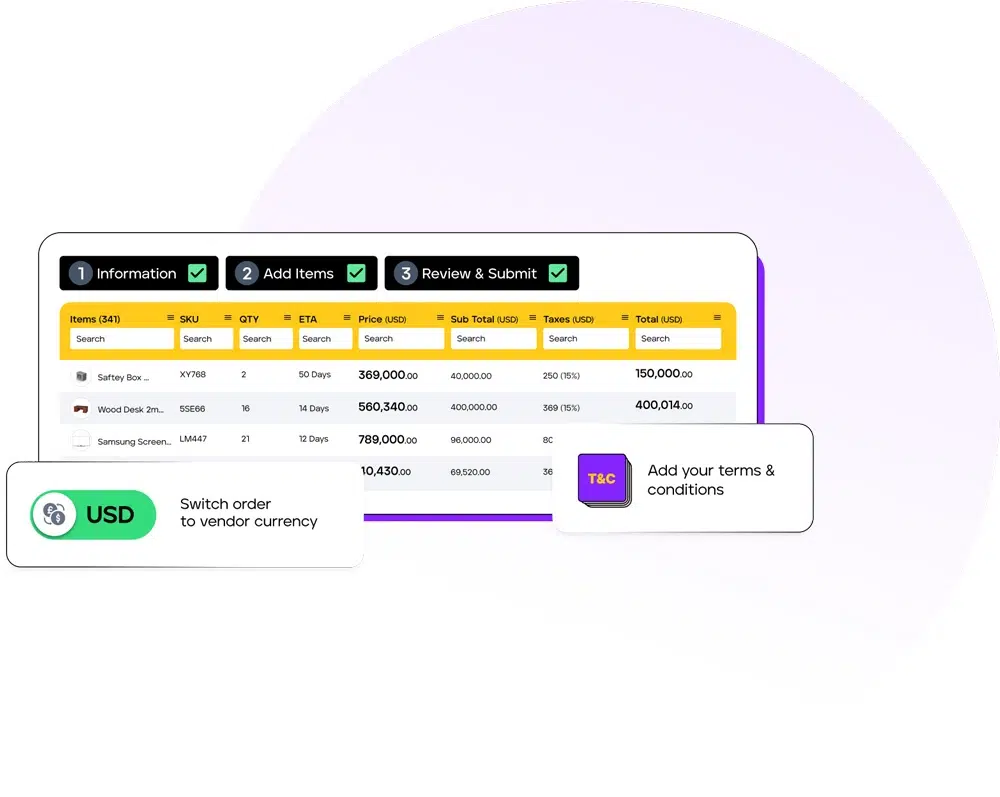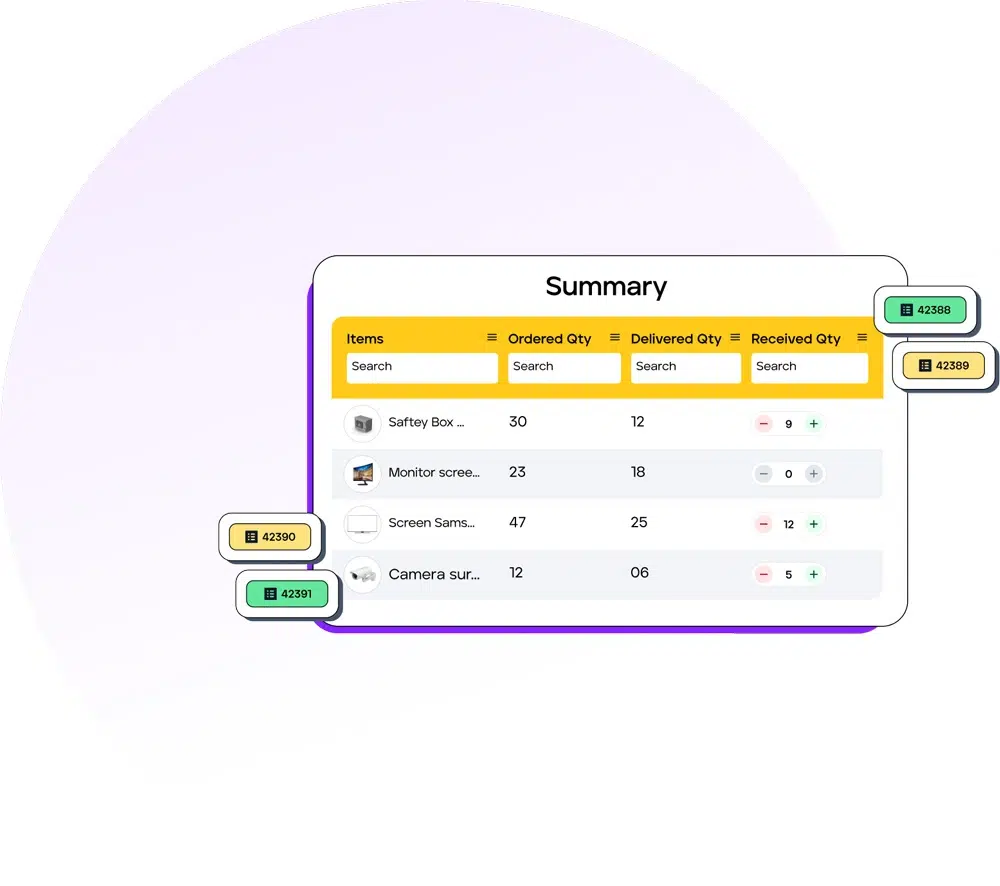 Create multiple GRNs
Control the receiving quantity
Close the GRN anytime and generate bills
See timeline of all your GRNs track deliveries
Create Pro-forma bills
Upload / attach invoices
Print bills with and without approval
Combine multiple GRNs in one bill
Set your bill preferences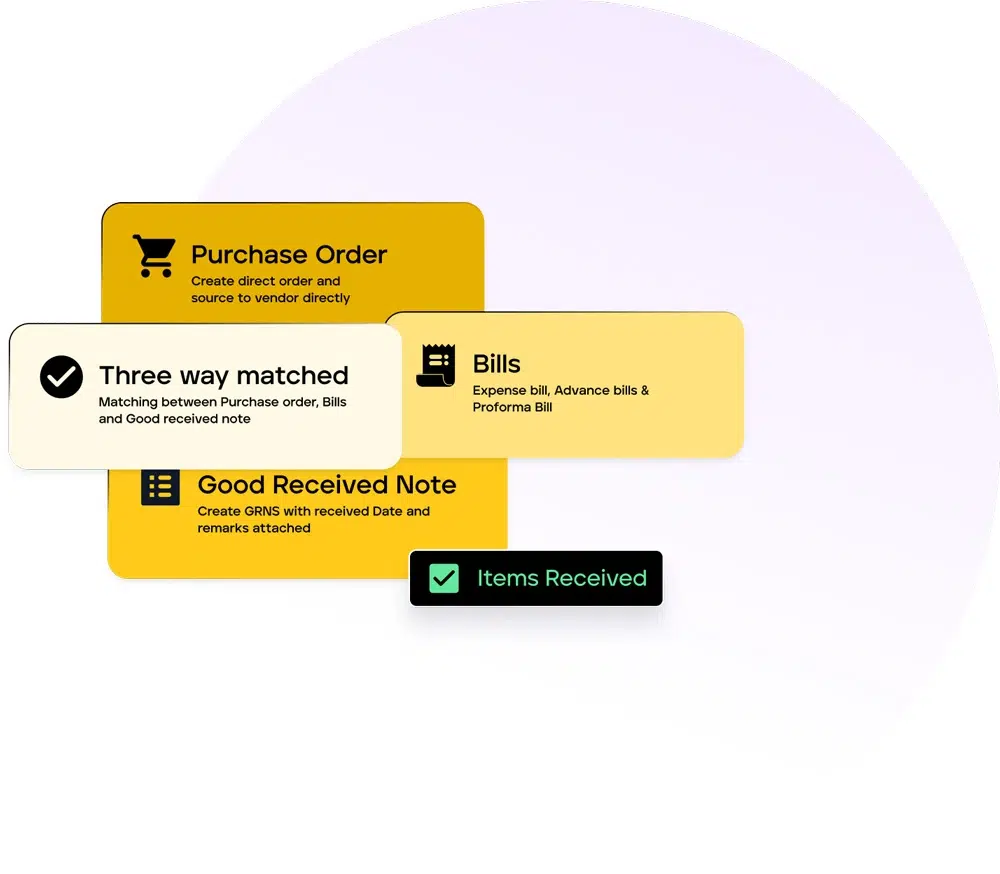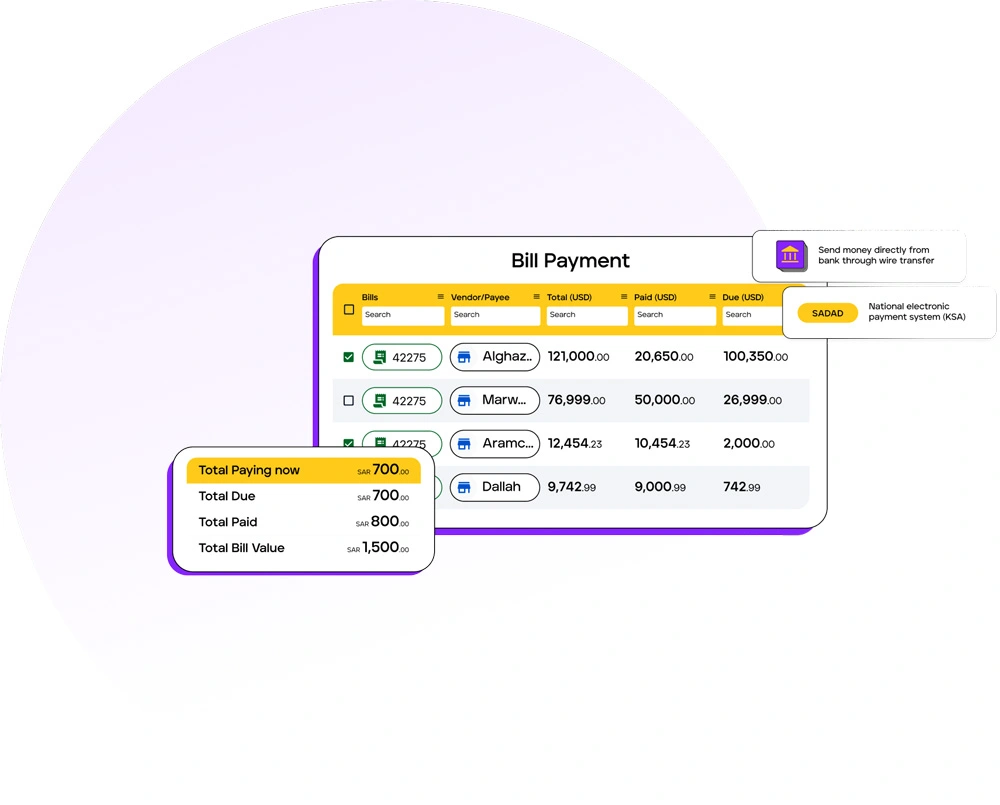 Record your payment transactions
Combine multiple bills and make one payment
See all your payments in timeline
Customise catalogs as per your needs
Associate users to the catalogs
Create categories and sub-categories
Bulk import and export items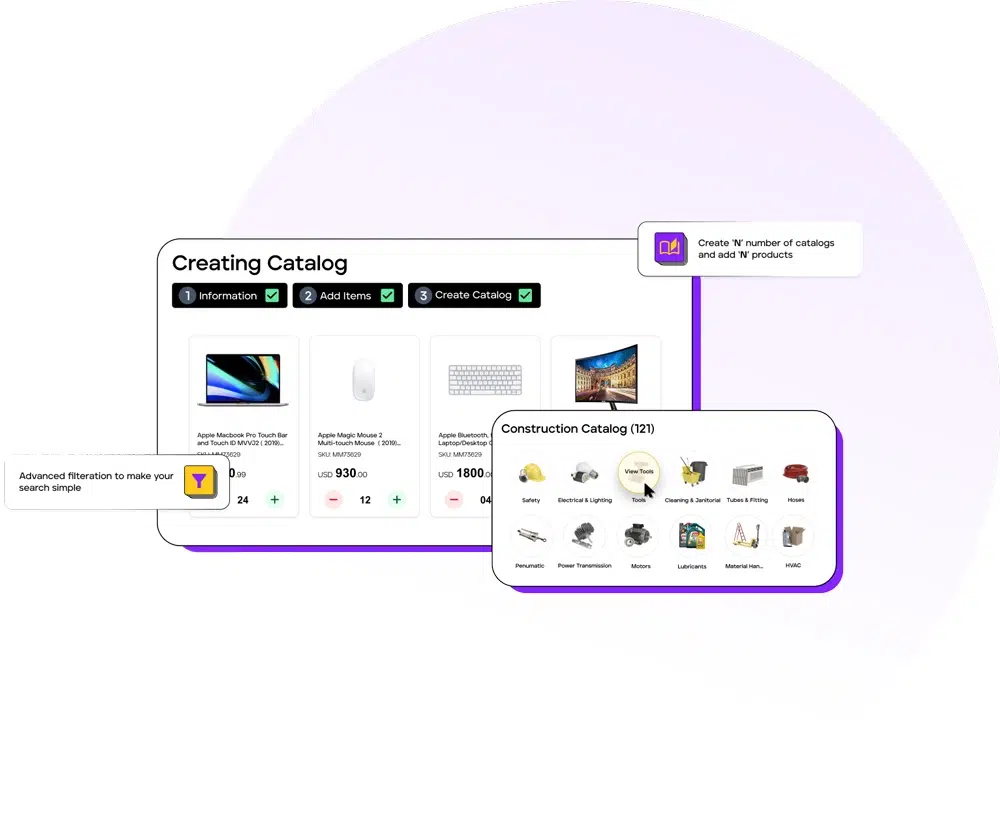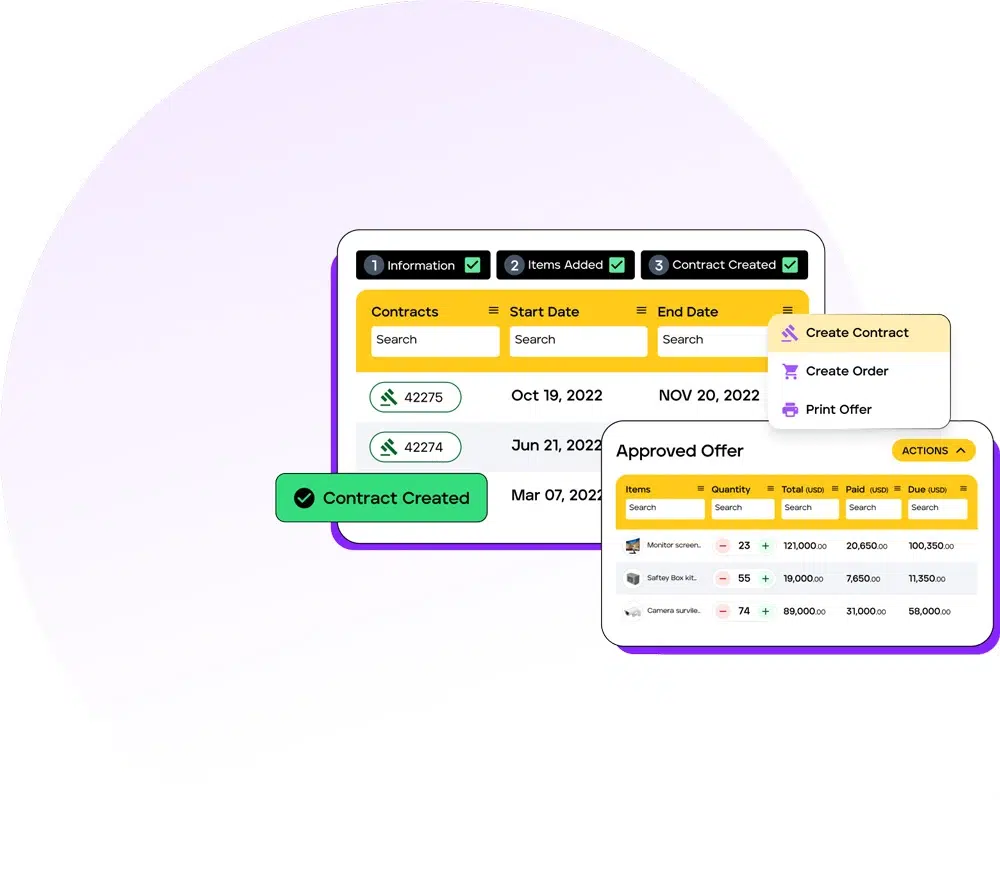 Vendor & Contract Management
Bulk upload vendors in one click
Create vendor registration form
Invite vendors
Create multiple workspaces
Define your approval workflow
Specify the budget for the workspace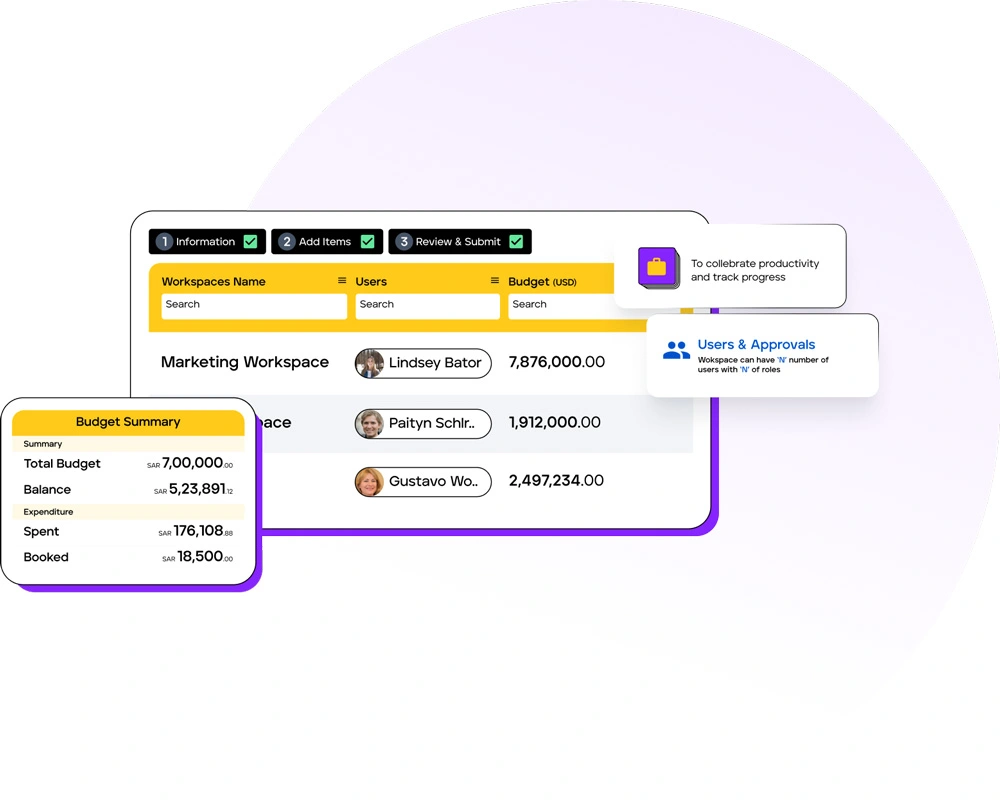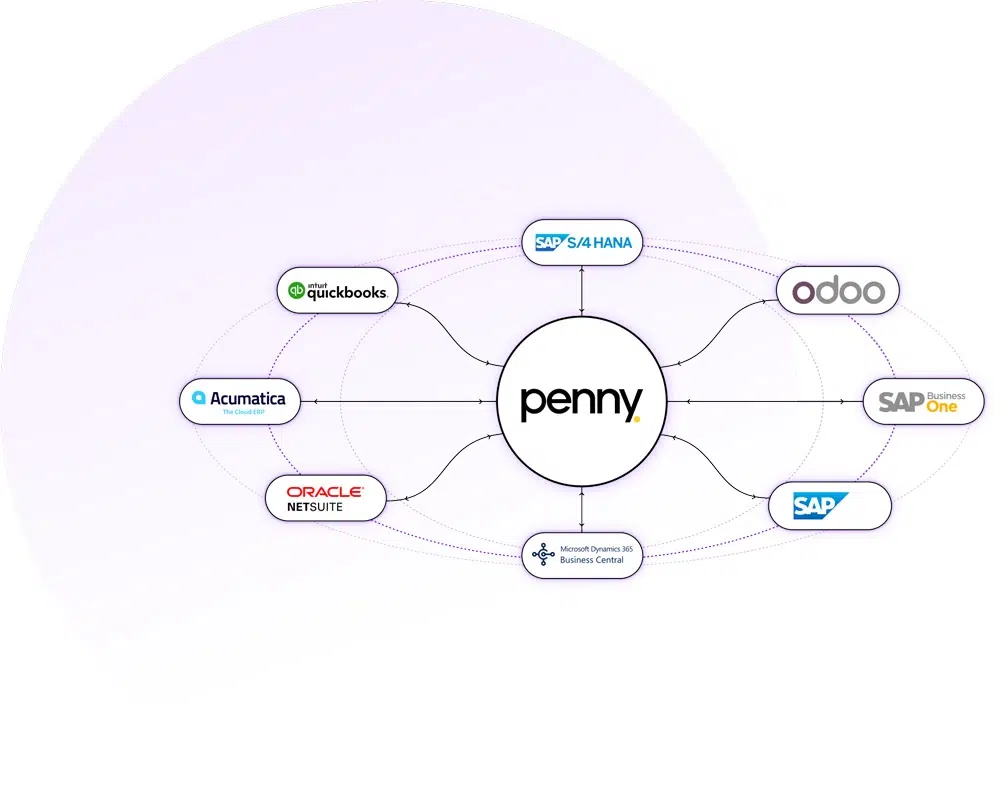 Integrate your ERP system with Penny software
Keep your current ERP or accounting system
Maintain the work process with no interruption
Achieve the company requirements
Customise procurement system for your organization needs
Tailor software to your needs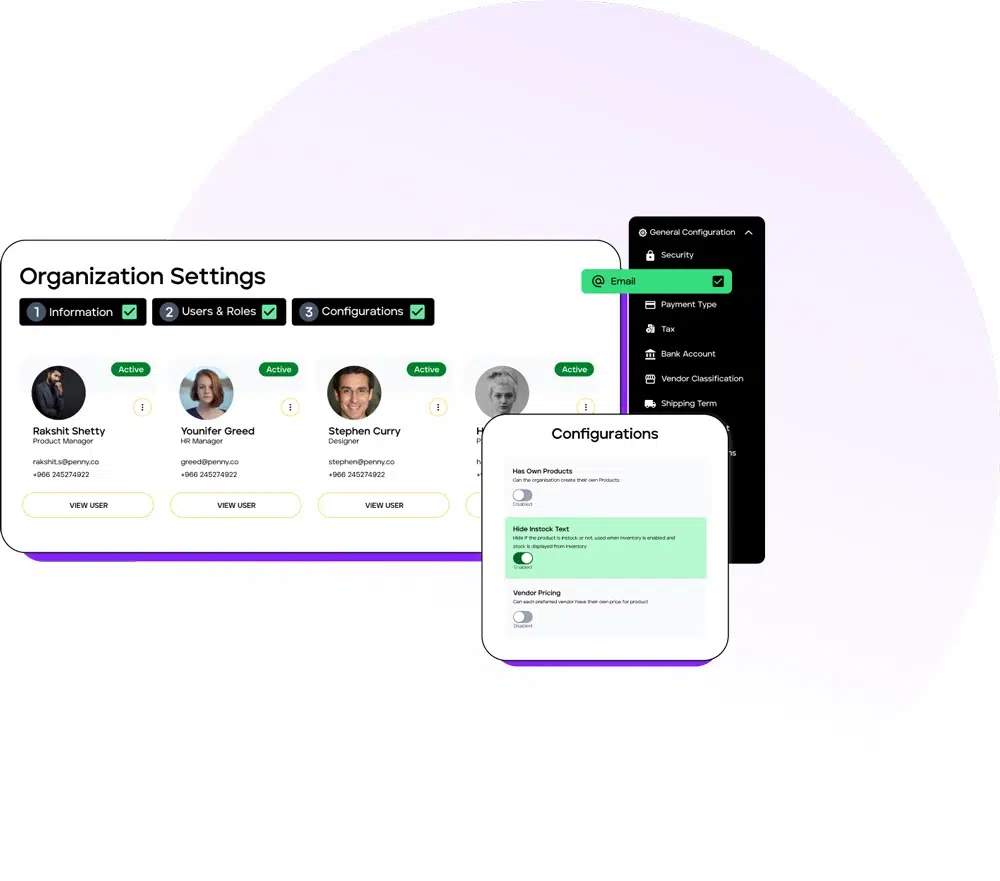 Need more clarity
on penny source to pay software features?

We help you unlock
better Sourcing and Spend Management

Amen Reghimi
| Date: August 30, 2023

Hyperautomation: Turbocharging Procurement for the Modern Age
Amen Reghimi
| DateAugust 30, 2023

Practices to Turn Cost Center into a Profit Center
Abdulmajeed Marzouq
| DateJuly 25, 2023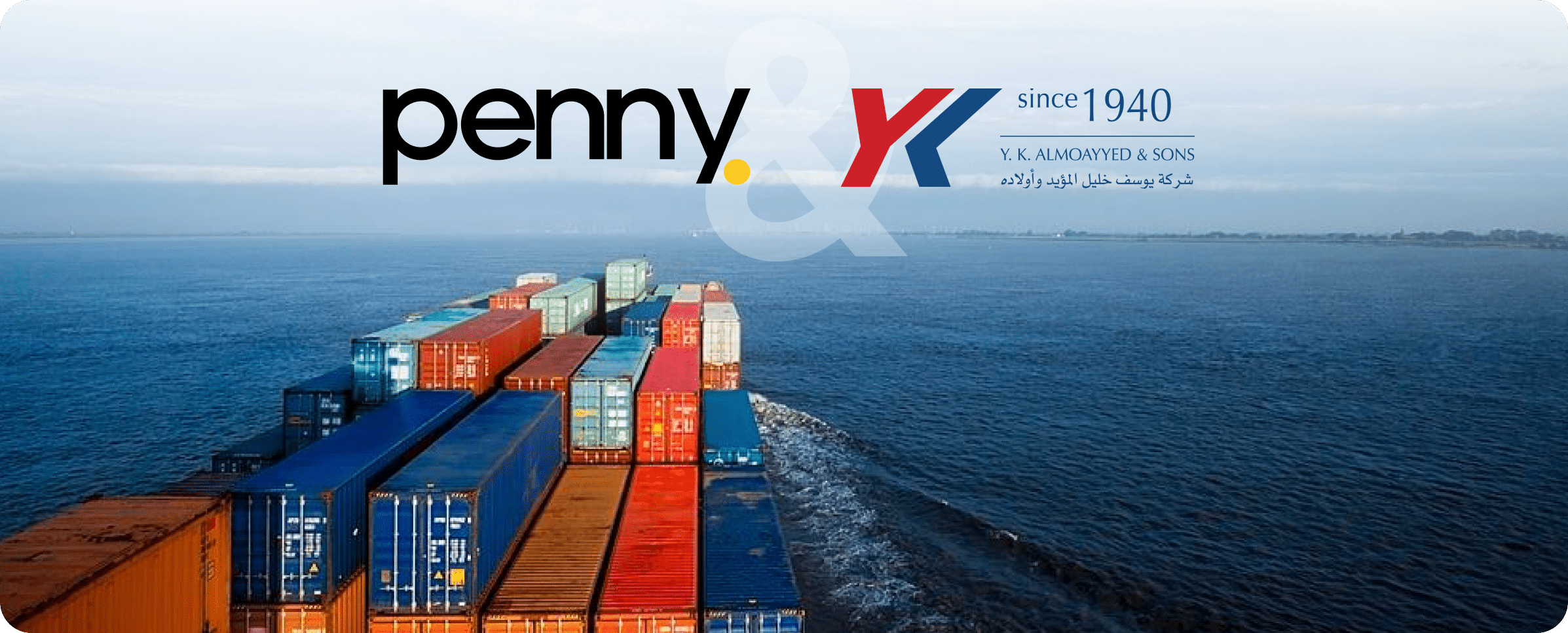 Saving Big in The Freight Business with Digital Procurement.
Iyad Aldalooj
| DateFebruary 21, 2023

Reseller
Private Label
Manage clients
Manage vendors and Service Provider
Private catalogs

Supplier store
Private Label
Catalog Management
Client Management
Receive RFQs from clients and manage Offers