Each stage of the digital sourcing process requires efficiency, speed and smart decisions. Creating the perfect user journey is like a team navigating their way through a World Cup, and providers that can't cut it will be knocked out by more powerful systems.
Here's how Penny would be victorious in each stage of the digital sourcing World Cup tournament:
Gathering quotes from suppliers
Penny uses powerful digital sourcing software, but unlike other providers, we don't need your suppliers to use it too. We make it much faster and easier for them to respond to an RFQ.
When you need to source a product or service, Penny automatically sends an email to your selected suppliers. Then, all they need to do is follow a link and fill in a short form to submit their quote.


Logging quotes in the system
Whoever invented the copy & paste tool helped humanity a lot. But they also introduced people to mindless hours spent copying and pasting data into Excel spreadsheets…
Thanks to Penny, handling data like this is a thing of the past. When your suppliers respond to an RFQ, Penny will automatically gather the quotes and log them in the system, which means less time copying & pasting data and more time cracking on with your purchasing decisions.
Comparing quotes from vendors
Penny has spend management at its core, and one of the ways that it helps to keep your procurement costs low is through the Value Basket feature. 
It's a bit like the travel website Expedia, which helps you to find the best value for your next holiday. Penny lets you easily compare the best prices from vendors with full visibility over each quotation, and so you can handpick the one that suits you.
Unlike comparing prices with Expedia though, you won't end up on a beautiful beach somewhere exotic – but we think you'll love it all the same!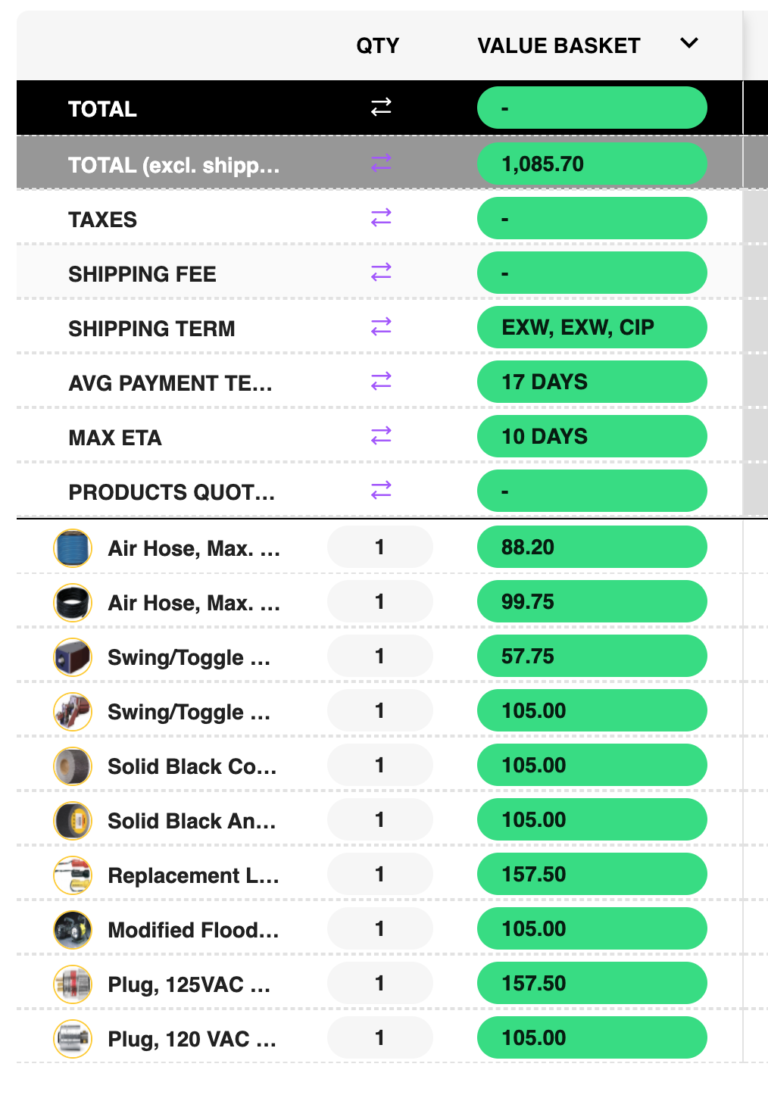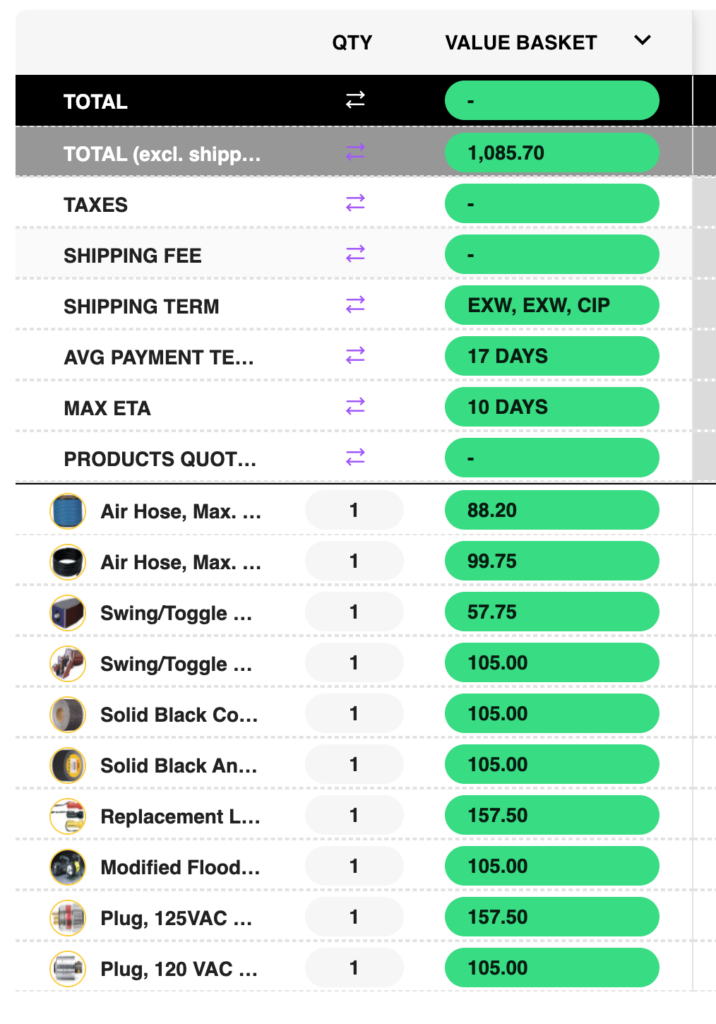 Negotiating prices
Imagine if you could negotiate with Expedia over the prices it displays and get money off the quoted prices. You'd be able to bring a whole new meaning to the term 'budget holiday'. Well, with Penny this is possible. In your Value Basket, you can quickly and easily negotiate prices to try and get yourself a better deal.
Plus, Penny will colour code your quotes to show you where you've managed to negotiate prices down and tell you how much you've saved the company – giving you a much-needed ego boost (and showing everyone how much you deserve that pay rise!).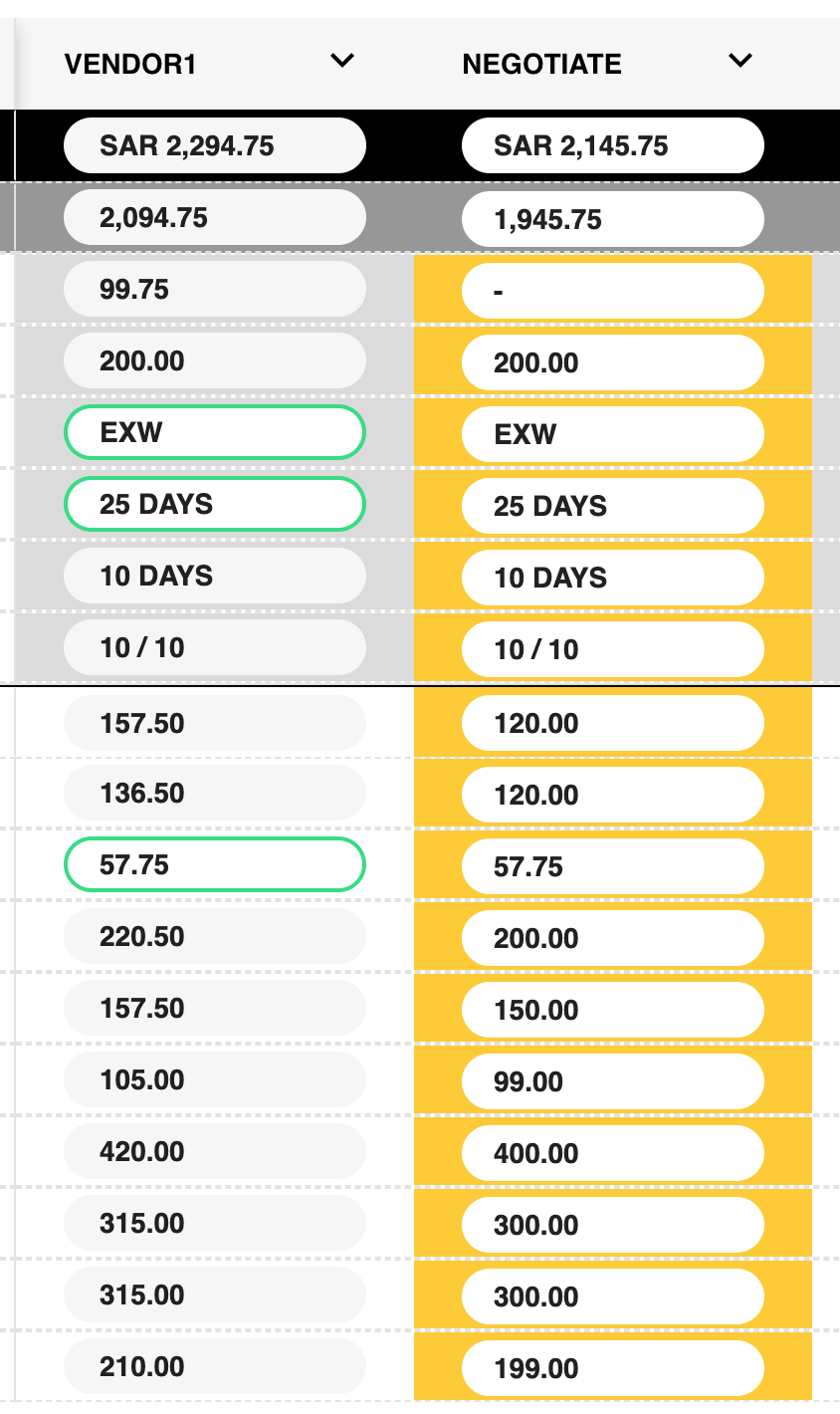 Making your decision
When you're deciding on which supplier to go with, there are many different factors that come into play rather than just the price of the items. This could include delivery times, whether the supplier is local, and whether you've had a good experience with them before. With Penny, you can create a questionnaire in which you can add weight to different aspects and give each supplier a score. This will help you to see the bigger picture and make well-informed choices when you're making purchasing decisions.
To get started with the best digital sourcing tool in the world, Request a Demo, today!