For less formal procurement functions, tail spend – or 'indirect spend' – can become a long-term problem that is hard to identify. But what is tail spend, and how can it be tackled?

With economic headwinds, soaring inflation, and far-flung geopolitical conflict, 2023 promises to be a year of great uncertainty for the global economy. For many businesses, being able to identify efficiency savings is a prerequisite when facing such conditions. Yet for many – particularly those that are young or informally run – it can be difficult to identify 'tail spend' and even harder to know how to stop it in its tracks. So, what is 'tail spend'?
Invisible Expenses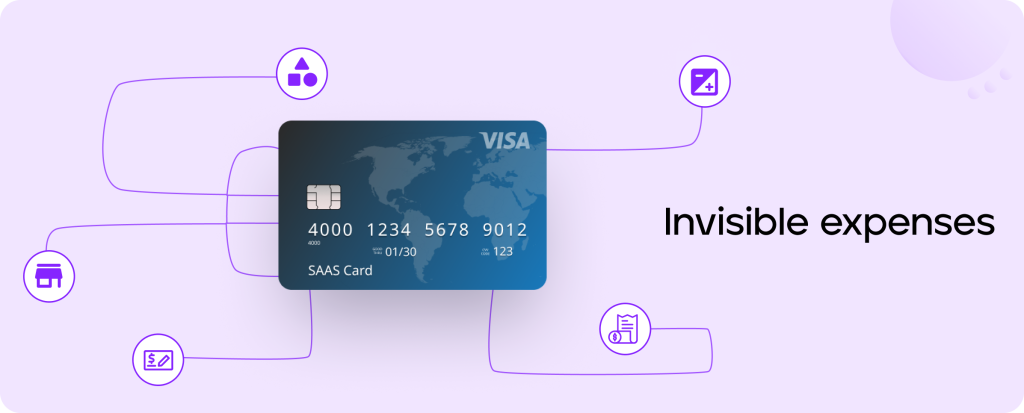 Although tail spend is called different things by different people, it typically refers to unclassified, uncontrolled, unmanaged, or rogue spending. To the finance department or manager, these expenses can be missed completely and, as such, are often 'invisible'. And invisible spending is impossible to control.

The good news is that when these kinds of expenditures are identified and eradicated, companies gain immediate efficiencies and strong competitive advantage. They gain the ability to leverage the value of bulk orders, renegotiate contracts, put work out to competitive tender and improve supplier relationships. However, to identify where the invisible spending is, procurement managers need to learn what the different kinds of tail spends are and how the industry defines them.
Noncompliant or 'Maverick' Spend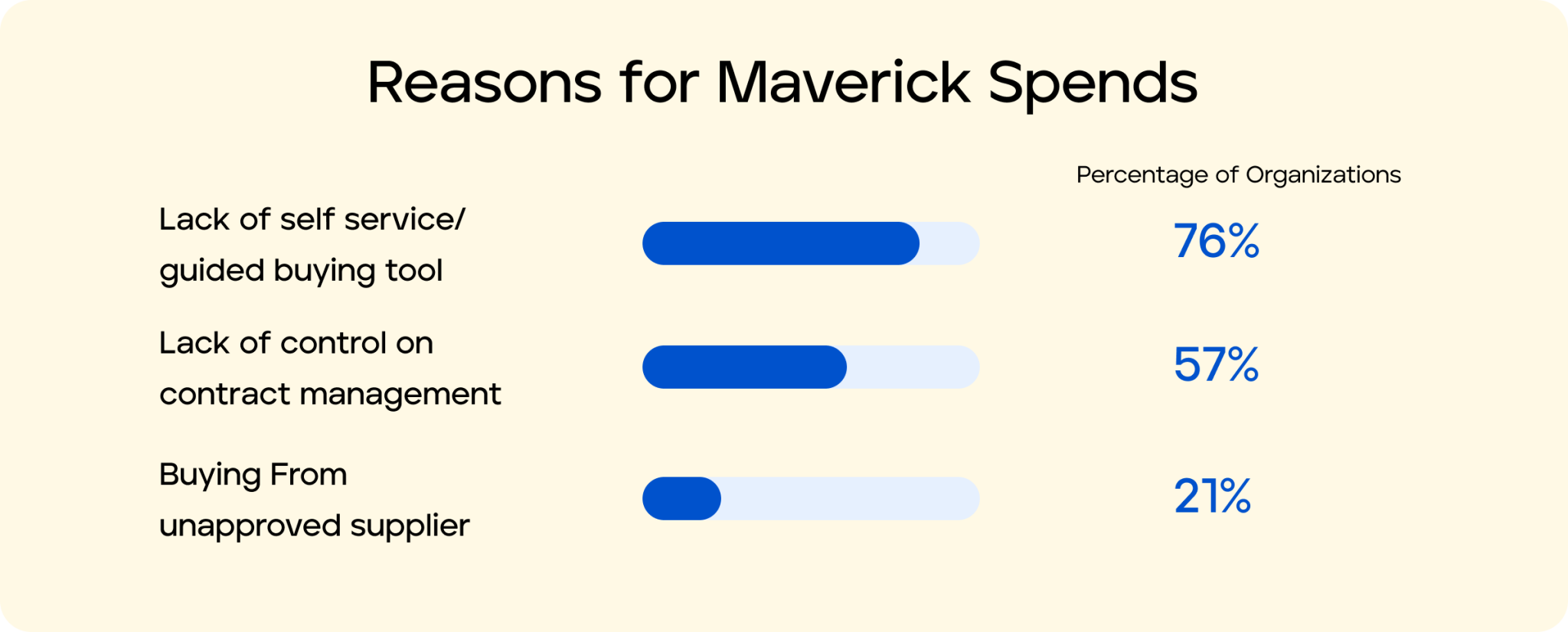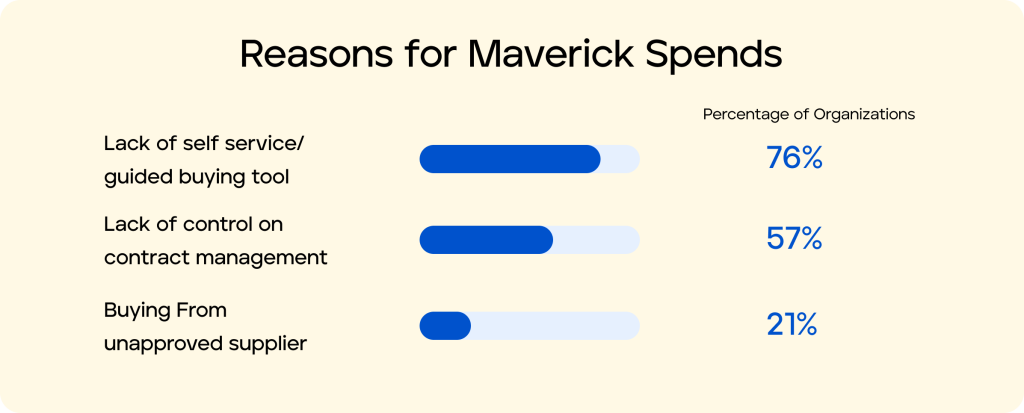 Maverick spend can be some of the most difficult spending to locate and eradicate because it flies beneath the radar. It happens when payments are being made that are not managed by procurement, not under contract, and against company policy – or are non-compliant. That can include fund misappropriation. Such spends can often be found on the statements of company credit cards or purchasing cards, which allow goods and services to be procured without using a traditional purchasing process. Without tight controls, such cards can be difficult to monitor and hard to manage.
The Pareto Principle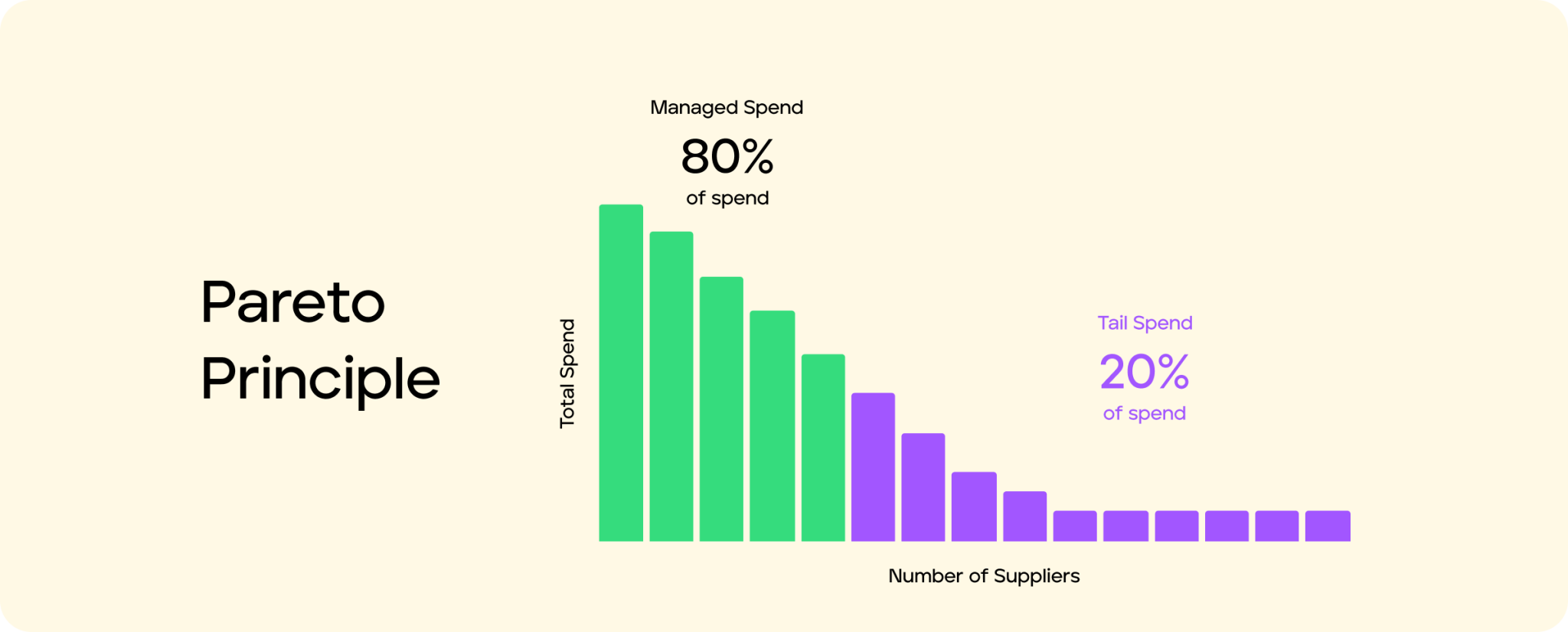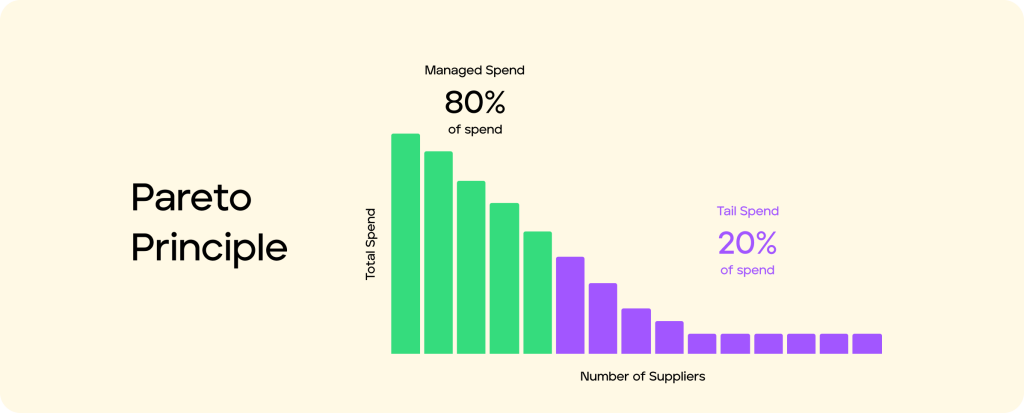 For procurement managers to comprehend how widespread tail spend might be, it can help to think about the 'Pareto principle' – or the 80/20 rule. It demonstrates that when companies focus on a smaller number of large, multi-year contracts that offer big top-line savings (80% of properly managed spend), there can be a tendency to ignore smaller spending arrangements. This can be called unmanaged spend, which, when ignored across a large number of vendors, can amount to as much as 20% of total spend – and become an unwieldy financial burden. Paradoxically, therefore, by ignoring 'unmanaged' (or smaller) spending, a company can inadvertently lose track of a majority of its vendor relationships. This can easily lead to widespread invisible spending, poorly managed vendor relationships, overpaying for services, and maverick spend.
How To Tackle Tail Spend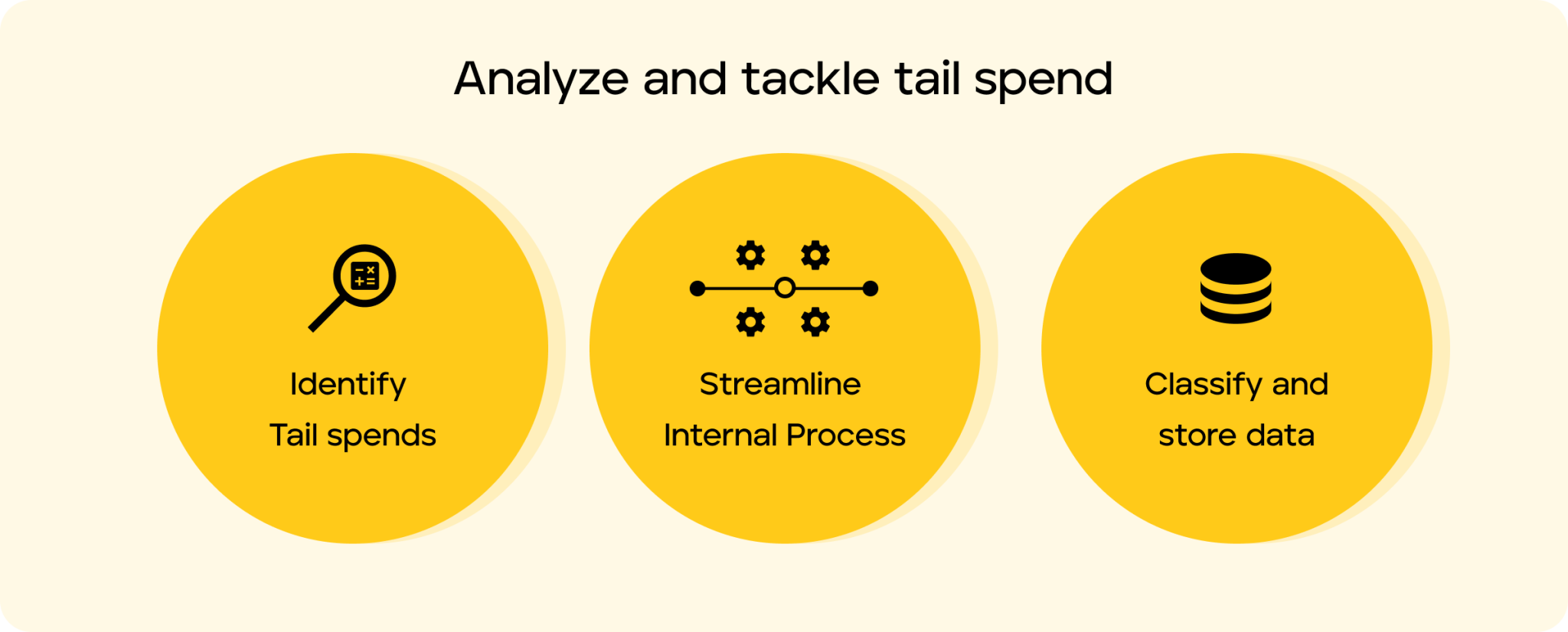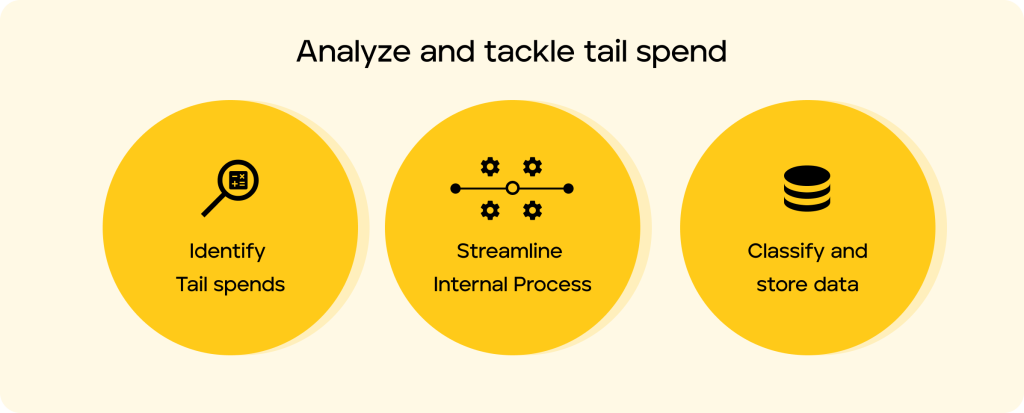 Getting a grip on tail spend can be challenging because it is, by definition, uncontrolled and unmanaged. The starting point, therefore, must be to gain visibility on what is being spent, by whom, where how, and on what. Procurement managers must be able to identify every contract – no matter how big or small –and register their individual terms of business and terms of negotiation. This is an essential step on the journey towards stopping tail spend and achieving efficiencies.

Procurement teams often find that smaller vendors are managed by individual departments outside of the procurement orbit, with contracts agreed on an ad-hoc basis. This must end. Centralization and streamlining is the only route to identifying and eradicating these practices – and to do that, firms have to gather and classify their procurement data. Every department has to come on board, reveal their processes and prove how every penny is spent and on what. However, this can be a difficult adjustment for companies doing it the tradition always, with spreadsheets and a paper trail.
Get a Grip Through Technology
The results make it worth it. Managers, finance departments, and procurement officers quickly see the benefits of tail spend control because many of the greatest cost and time savings can come from a large number of smaller transactions. Small savings on a large number of contracts can add up to big efficiencies. By bringing all spending under visible management, companies then gain the ability to negotiate better contracts that reward good service, encourage vendor loyalty and drive value creation. This, in turn, reduces corporate risk, makes reporting and governance processes easier to adhere to, and improves the quality of data.
Reap the Rewards
The fastest and most cost-effective route to solving the problem of tail spend is to side-step the spreadsheets through automation. New and innovative end-to-end procurement platforms like penny are specifically designed to streamline spending at every stage of the journey – with complete visibility on how every penny is spent, by whom, when why, and how. With a digitally-enabled platform that uses structured data, maverick and unmanaged spend becomes impossible. Enabled across multiple devices and incredibly easy to use, the penny platform is helping procurement and purchasing managers save time and money by eradicating the potential for tail spend. And as a holistic end-to-end platform, it makes it easy for growing businesses to leverage their purchasing power, maximize their vendor relationships, reduce errors and optimize execution. As we look towards the various challenges of 2023, it has never been more important – or so easy – to get a grip on damaging tail spend and get a grip on costs.